2D & 3D CAD Services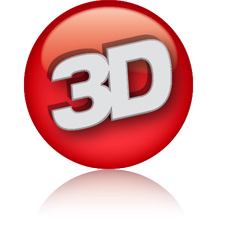 Diamond Z Engineering offers cutting-edge 2D and 3D CAD and drafting services.
Diamond Z relies on a variety of core competencies, 2D and 3D CAD imaging
software and visualization techniques to offer expedient, dependable rendering
and drafting services that save our clients time and money.
Offering an entirely new level of design versatility and workday efficiency, Diamond Z's CAD solutions help our clients increase documentation productivity, improve onsite coordination and collaboration, and better manage complex designs. The bottom line result is a more streamlined design and installation process that better serves our clients.
3D CAD drawings help lend an entirely new perspective to a project: The advanced computer-generated drawings can be rotated 360 degrees horizontally and vertically for infinite viewing angle perspectives. These renderings also provide the ability to peel back layers to see inside the space/component, helping provide a clear snapshot of project parameters and/or to identify potential obstacles or opportunities for design modifications.
Diamond Z Engineering's leading-edge CAD design services provide the ideal framework of checks and balances that coincide with the design/build process:
Conceptual design
Design and documentation
Design analysis
Design visualization
Collaboration